Video:
Expedition Overview: Southern California Borderland
Southern California's famous coastline didn't always look the way it does now! We're continuing a multi-year search for submerged shorelines and sea caves, where waves crashed ashore during the last Ice Age. Learn more about this expedition from our founder, and lead scientist for this expedition, Dr. Robert Ballard.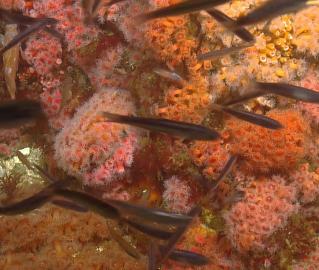 Expedition
The primary focus of this expedition is the identification and characterization of submerged shorelines associated with offshore banks in the southern California Borderland region. This is a continuation of the effort by Nautilus over the last four years to acquire high-resolution mapping data of submerged shorelines and characterize primarily with remotely operated vehicles. This year's expedition will focus on offshore banks, as those do not receive sediment from land which obscures shoreline features like caves from view.