Games & Creativity
Nautilus Knitting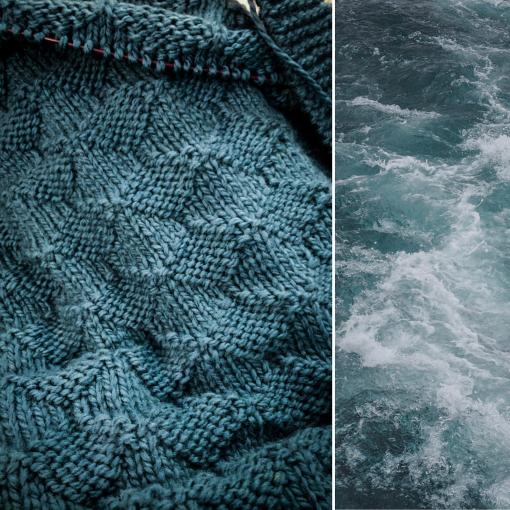 Ocean Exploration Trust
This easy-to-execute blanket is inspired by the churning waters of the Pacific Ocean, a key area of exploration for E/V Nautilus. 
Any shade of yarn may be used to complete this pattern. The geometric design repeats endlessly like waves moving along the vast surface of the ocean, which covers 70 percent of Earth, but remains largely unexplored. 
The pattern for this blanket allows for enough variation to keep you interested from beginning to end and is versatile enough to make any size desired. 
Share your progress with us while we explore using #NautilusLive.