Data-Driven Activity
Monterrey B & C Shipwreck Models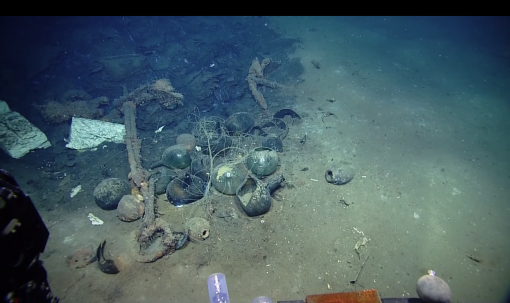 Ocean Exploration Trust
In 2013, the Corps of Exploration discovered two new shipwrecks while surveying the Monterrey A shipwreck in the Gulf of Mexico. Suddenly one mystery tripled in scale.
Monterrey B sank carrying a cargo of hides and large, white blocks of something archaeologists can't identify. They could be tallow (fat from cattle) used for making candles, a tree sap called copal used in varnish, or even natural rubber. What else could they be? Pottery on the ship hints that the ship may have come from Mexico.
The largest of the three "Monterrey" shipwrecksMonterrey C was by far the most damaged from hitting the seafloor and came to rest in over 4,000 feet of seawater. These ships sank near each other almost 200 miles from land and may have sunk during the same storm.
Explore this virtual archeology museum created by the Bureau of Ocean Energy Management.