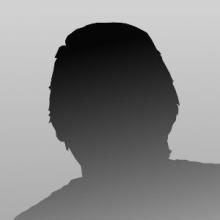 Ryan Freedman
Science/Data Team
Research Operations Specialist
National Oceanic and Atmospheric Administration
Tell us about your work / research. What kinds of things do you do?
I specialize in understanding the effects of management and conservation actions on natural resources especially fish. I am really interested in how what people do can affect, both negatively and positively, the world's fishes. Understanding this is often complicated and requires understanding the environment where fish live which includes everything from the rocks, the sea conditions and local human activities. I work for the Channel Islands National Marine Sanctuary, so now I get to work in one of America's special underwater places and really focus on answering these questions for Sanctuary managers. The Channel Islands are a truly dynamic system at the interface of two major currents, which has created a beautiful and diverse ecosystem. Even though it has been protected for a long period of time, the Sanctuary is missing a lot of critical data on the seafloor habitat, which is critical to understanding where fish are. We are working with the Nautilus team to fill this information gap which will help us learn more about how to protect this special place.
What sparked your initial interest in your career?
Since I was little, I have always wanted to be a marine biologist and spent as much time as I could learning about the ocean. In high school, I was fortunate enough to participate in the Shedd Aquarium's High School Marine Biology Program and it cemented my passion. I went on to the University of Miami to get a degree in Marine Science and Biology where I developed an interest in questions related to ecology over space. That broad interest has allowed to work in a bunch of fun jobs in my career and do research in a ton of cool ecosystems.
Who influenced you or encouraged you the most?
I really owe a lot to my Master's advisor, Dr. Chris Lowe, and Dr. Christine Whitcraft. Both of them taught me so much during my Masters experience and gave me the confidence to be a successful scientist.
What element of your work / study do you think is the most fascinating?
I think the best part of my job is the variety of problems I get to tackle. Because the Sanctuary deals with so many different issues, I get to work on many different projects that allow me to be creative.
What other jobs led you to your current career?
I have been fortunate enough to work on a variety projects through my academic career. The variety of experiences I had allowed me to be competitive for this position.
What are your degrees and certifications?
Bachelor of Science in Biology and Marine Science -- University of Miami 2011; Masters of Science -- California State University Long Beach 2014
What are your hobbies?
I love to play water polo and travel when I can. I also grew up in a restaurant family so I love to cook as well!
What advice would you give to someone who wants to have a career like yours?
The best advice I can give is to continue to chase what you are interested in and keep an open mind. The best part about science is the constant striving for discovery and the researchers have to be open to learning new things in order to move their fields forward. Some of the best work I have ever done was thanks to getting help from my colleagues doing work in different fields.