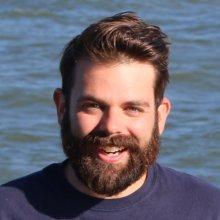 Kyle Neumann
Video Engineer
Graduate Student
University of California Santa Barbara
Kyle Neumann will begin a graduate program in Marine Science at UC Santa Barbara in September. His research project will involve deployment of novel long-term water sampling systems to study nutrient concentrations in coral reef ecosystems with high temporal and spatial resolution. Prior to accepting the position at UCSB, Kyle worked as an applications engineer with the Sexton Corporation, a marine engineering firm in Salem Oregon that designs and builds underwater research tools. At the Sexton Co, Kyle was able to use his experience as a video technician for professional sports teams, and television stations to build underwater imaging systems.
Kyle Neumann graduated from Oregon State University with a B.S. in BioResource Research and a minor in Chemistry. He has begun a Masters of Marine Science program at UC Santa Barbara.
"Sir Arthur Conan Doyle once wrote, "life is infinitely stranger than anything the mind could invent." Nothing is more strange and beautiful than life in the deep sea."
Expeditions
Kyle participated in the following Ocean Exploration Trust expeditions: