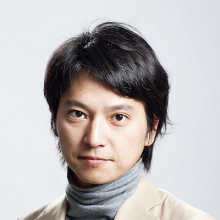 Jun Kimura
Co-Investigator Ashore
Associate Professor
Tokai University
Tell us about your work/research. What kinds of things do you do?
I am a maritime archaeologist and a faculty member of the Department of Maritime Civilizations at Tokai University. My survey and excavation experience as a field archaeologist include several sites including the naval battlefields related to the Kublai Khan's 13th century invasions of Japan and Vietnam. My current research interests include the shipwreck archaeology of the Maritime Silk Routes. I was leading an underwater archaeological project about the San Francisco, the Manila Galleon sunken in the Japanese waters. 
What sparked your initial interest in your career?
I have a number of survey and excavation experiences as a field archaeologist at several sites on land and underwater. My first career in archaeological work was fieldwork experience at the naval battlefield site related to the Kublai Khan's (5th Emperor of the Mongol Empire) 13th-century invasions of Japan and later worked at a similar battlefield site in Vietnam.
Who influenced you or encouraged you the most?
My parents were a high school teacher in history and geography.
What element of your work/study do you think is the most fascinating?
The most exciting science work I have done lately is to conduct technical SCUBA diving surveys inside the now-submerged cave where the evidence of 9,000 years' old pottery made by island people was found.
How did you get involved with the Ocean Exploration Trust?
I have worked with some maritime archaeologists in the team before and they invited me to be a collaborator on this important project.
What other jobs led you to your current career?
Apart from my teaching and research experience at high education institutions, I was a Research Fellow and had a curatorial job at the Field Museum in Chicago. This experience developed my skills working on museum collections. I am an SDI/TDI/ERDI technical diver and Master Diver of JAPAN CMAS. Working with professional/technical diving experts inspired me a lot.
What are your degrees and certifications?
PhD in Maritime Archaeology at Flinders University in South Australia in 2011 where my doctoral dissertation topic was the archaeological study of shipwrecks in East and Southeast Asia with a focus on the formation of the regional shipbuilding technology.  I published "Naval Battlefield Archaeology of the Lost Kublai Khan Fleets" in the IJNA and Archaeology of East Asian Shipbuilding Tradition through the University Press of Florida.
What are your hobbies?
Cooking Japanese dishes at home with local ingredients
What advice would you give someone who wants to have a career like yours?
Science drives from one's out of curiosity. Keep your curiosity.
Expeditions
Jun participated in the following Ocean Exploration Trust expeditions: