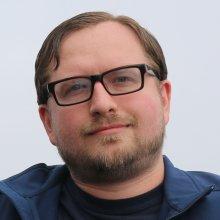 David Downing
Science Communication Fellow
Science Teacher
Lakeview Centennial High School
David Downing is a high school science professor at Lakeview Centennial High School in Garland, TX where he teaches dual credit chemistry and physics courses through Eastfield College in the Dallas County Community College District to ambitious students. Furthermore, he serves in a mentorship role on the campus coaching staff through technology roll outs and iPad adoption, leading a group of student lab managers as well as sponsoring the Science Club. After years of discouraging curricular materials available, David Downing also co-founded Simplify Science Select LLC with the purpose of providing high quality lessons in biology, IPC, chemistry and physics that are written by Master instructors who can focus on spreading understanding of core scientific principles, inquiry and promoting attainable rigor. 
David Downing graduated from the University of North Texas with a Bachelor's degree in Philosophy & Religion Studies and Minor in Chemistry before moving to Texas A&M University-Commerce to complete a Master's in Physics/Chemistry. He is finishing the last parts of coursework at TAMU-C for his Doctorate in Curriculum & Instruction with an emphasis in the physical sciences where his research interests are in the connection between scientific literacy of the instructor and the scientific achievement of their students.
"I firmly believe that science is a process that reveals the beauty of the natural world and I'm so enthusiastic about the mission of the Nautilus to allow myself and everyone insight into that strange and wonderful world!"
Expeditions
David participated in the following Ocean Exploration Trust expeditions: