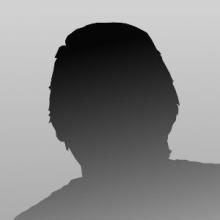 Christina Fennelly
Marine Institute
My name is Christina Fennelly, I am 23 years old and from Fermeuse, Newfoundland! I am currently enrolled in the Ocean Instrumentation Program at the Marine Institute. Which is a Joint program that consists of a diploma in Ocean Instrumentation and a Bachelor of Technology degree from Memorial University.
I have been interested in the ocean since I was a young girl and it may have something to do with fact that I grew up by the ocean. While most young girls played hide and seek after school, I was over at the warf with my dad filling twine needles. Which were used to mend nets used for cod traps. From there, my love of the water grew and I eventually started fishing aboard my father's 45 ft fishing vessel The Lady Jenna II. We have two 150 pot licenses for crab and we usually go for 4-5 days at a time depending on how plentiful the fishing grounds are. My Love of fishing lead me to enroll at the Marine Institute to expand my knowledge of the ocean by studying Ocean Instrumentation!
I look forward to meeting and working with all of you the summer aboard the E/V Nautilus. I am really excited for this great opportunity to explore New Waters with New People.