From Shore to the Abyss Project Panel:
CSI for the Ocean: Using Forensics to Investigate Microplastic Pollution
Tuesday, October 11, 2022 — 8:00 am Hawaii • 11:00 am Pacific • 2:00 pm Eastern
The "CSI For the Ocean'' panel will explain the dangers of plastic pollution to marine environments and how citizen scientists can be involved in mapping and monitoring microplastic pollution. Join National Geographic Explorers Dr. Rachael Zoe Miller, Claire Gwinnett, Edem Mahu, and Dr. Tania Pelamatti and their research team for an interactive session, fun for all ages, that will include a Q&A allowing viewers to have their questions answered in real-time.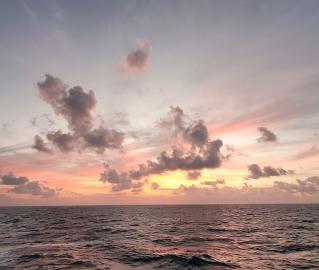 E/V Nautilus Expedition
Our third From Shore to the Abyss expedition finds OET and National Geographic Society investigating maritime cultural heritage and plastic pollution in the waters around Lānaʻi and Maui. Both project teams will investigate evidence left behind by humans to better understand what happened in the past, as well as what this means for the future. Projects focus on the intersection of human actions and the ocean environment to inform policy and management of this ecosystem.