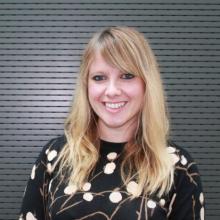 Claire Gwinnett
She/Her
Science Team Member, Microplastics Project
Professor in Forensic and Environmental Science
Staffordshire University, Centre for Crime, Justice and Security
What is your history of engagement with the National Geographic Society?
I have had the pleasure of being on a National Geographic Society funded expedition previously; the Hudson River Mountains to the Sea, Seafloor to the Sky Microplastic Sampling and Technology Expedition conducted in 2019 with the Rozalia Project. This was a very exciting expedition that not only mapped microplastic pollution in the air, water and soil for the whole length of the Hudson river but also in doing so, allowed me to trial methods that I had developed for recovering microplastics using forensic science approaches.
Tell us about your work/research. What kinds of things do you do?
I am a Professor in Forensic and Environmental Science where my main research and work is in the analysis and interpretation of trace particulates both for the purposes of investigating crime and understanding environmental pollutants. There are traces of us from our clothes, our houses, our cars, our pets… everywhere! I spend my time investigating how these traces, such as textile fibers, can be used to identify a perpetrator of a crime and how they also pollute our oceans, rivers, soil and air. I lead a large research team that consists of experts from all different areas including biology, chemistry, forensic science, computing, geography and data science; all of us are dedicated to using our specific skills to solve microplastic pollution. Together we tackle a wide range of national and international projects that investigates microplastics from a breadth of different sample types and locations around the world, including sediment samples from the Great Barrier Reef, ice cores from the Antarctic, organisms from the deep sea and even otter spraint (poo!).
What sparked your initial interest in your career?
I have always wanted an exciting and rewarding career that allowed me to travel and help change the world in a positive way. When I was a child, I loved science, boats, being outdoors, and riding my Welsh pony. It seemed natural at the time for me to want to pursue a career that combined these things and allow me to harness science to help animals and the environment, so I originally considered veterinary science. But that changed when I was introduced to the idea of forensic science by my mom. The idea of using science for fighting crime was exactly the kind of excitement I desired; I never realized at the time that it would also allow me to work in environmental studies and help our planet combat pollution. After I conducted my PhD in forensic fibers examinations, I applied this knowledge to other disciplines including microplastic pollution research. The majority of microplastics in our oceans are fibers and as a forensic scientist I have lots of experience in how to recover, analyze and interpret fibers found in our environment to solve a crime. The same techniques can be used in microplastic studies; these techniques that we have used for crime fighting for decades have benefits for microplastic studies including ensuring that data is accurate and robust. This realization that forensic science can help microplastic work has led me to where I am now; a forensic microplastic scientist!
What element of your work/study is the most fascinating?
The most fascinating part of my job is getting to collaborate, learn and work with a fantastic array of individuals from around the world. I have always believed that the best research is that which is multidisciplinary and solves real-world challenges; to achieve this we must work together. Over the years I have had the privilege of working with exceptional scientists, engineers, educators and technologists in nearly 90 countries, and at the last count have worked with 99 global organizations. I have learned some really interesting things from these collaborations, such as how microbes create communities on plastic litter, how we can engineer new alternatives to plastic packaging out of natural materials such as mushrooms and how artificial technology can be used to detect plastic pollution.
What other jobs or skills led you to your current position?
Along the way to my current role, I have become an inventor, an expert witness, a scientific lead on a research expedition, a product designer, a veterinary trainer, a police advisor, and a research scuba diver. These diverse experiences have provided me with skills that allow me to tackle different types of projects, communicate with a broad range of people and think outside of the box when presented with problems.
What are your degrees and certifications?
Postgraduate Diploma in Higher and Professional Education, 2009
Doctorate of Philosophy, Thesis entitled; "The Use of Inexperienced Personnel in the Production of a Synthetic Fibers Database", 2009
Postgraduate Certificate in Research Methods, 2008
Postgraduate Certificate in Higher and Professional Education, 2007
BSc (Hons) Forensic Science, 2004
What are your hobbies?
I love being outdoors, so enjoy all sports and hobbies that get me out in the mountains or on the water. I enjoy the challenge of long-distance hiking and have succeeded in trekking to Everest Base camp and whilst not being able to travel during covid 19, tackled some long-distance paths in the UK, such as Hadrian's Wall and Coast to Coast. I am still obsessed with horses and although at the moment I don't own my own, I make time to do horse-based sports such as polo and horseback archery. I love trying new things, from flyboarding to coasteering, and especially enjoy taking up new crafts such as iron and leather working. I am also a big fan of Harry Potter!
What advice would you give someone who wants to have a career like yours?
Always be open to new opportunities and endeavors that may take you on different paths in your career. The skills you develop over time can be transferred to new disciplines but only if you have the vision to see how your knowledge can be applied and are willing to take on projects and tasks that initially feel outside your comfort zone. Be brave, be kind and collaborate; this is what makes real positive change.