Video:
Artist at Sea: Karen Romano Young on the Diversity of Experience Aboard Nautilus
Nautilus Science Communication Fellow and Artist at Sea Karen Romano Young explains why it's important to have a team of diverse backgrounds and experience aboard E/V Nautilus during a cruise off the southern California coast.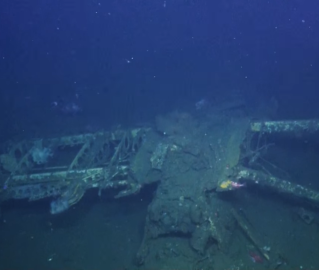 Expedition
The team of E/V Nautilus explores the USS Macon, a US Navy dirigible aircraft carrier that sank off the central California coast in 1935. The team finds parts of the ship as well as the Sparrowhawk biplanes it carried.