Video:
Panama Canal: Our Transit in 3 Minutes
In this time lapse video, watch E/V Nautilus travel the full distance of the Panama Canal in under three minutes.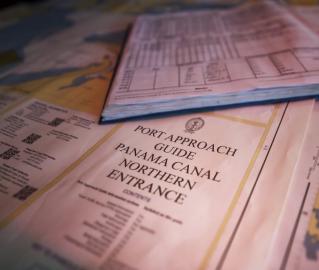 Expedition
Following our work in the Gulf of Mexico, the E/V Nautilus will transit from Galveston, TX to Panama and then transit through the Panama Canal, a historic crossing that signals the entry of Nautilus to its future work in the East Pacific region. The Panama Canal officially opened on August 15, 1914, one of the largest and most difficult engineering projects ever undertaken. The shorter, faster, and safer route to the U.S.