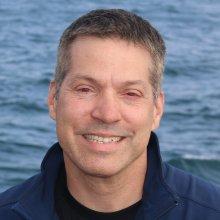 Wayne Bornio
Video Engineer
Wayne Bornio LLC
Tell us about your work/research. What kinds of things do you do?
I have had the pleasure of working in the Maritime industry for 20 years. I started out helping grandma send her first e-mail to their grandkids while on cruise vacations and graduated to ensuring a billionaire sports team owner can live stream their sports teams playoff games. Aboard the cruise ships, I would create an end of voyage videos compiling World Cruise experiences for the guests and aboard the private yachts, I assisted with the creation of dive reconnaissance videos of potential dive sites.  
What sparked your initial interest in your career?
The opportunity to travel internationally is what initially drew me to a maritime IT career. The satisfaction of resolving technical challenges for both crew and guests in remote, foreign lands has kept me challenged and enabled me to continually learn and grow. The responsibility to remedy complex, mission-critical situations in remote isolated locations has given me a great sense of fulfillment.
Who influenced you or encouraged you the most?
My previous employer, Paul Allen, demonstrated a hunger for exploration and experimentation that has inspired me to question the limits I had placed on my own dreams out of practicality. Dream BIG - or go home.
What element of your work/study do you think is the most fascinating?
The most fascinating element of my work is discovery. Discovering how playful sea lions in the Galapagos can be... how mischevious manatee in Florida can be... how docile whale sharks in Indonesia are... or even how crazy Canadians are about Olympic hockey.  
What other jobs led you to your current career?
I have been a crew member onboard 13 ships.
Internet Cafe designer/operator for Radisson Seven Seas Cruises
Radisson Diamond - Song of Flower - Paul Gauguin - Seven Seas Mariner - Seven Seas Voyager - Seven Seas Navigator
AV/IT Engineer MY Meduse (60m Feadship)
Relief ETO MY Octopus (126m Lurssen)
Relief ETO MY Tatoosh ( 92m Nobiskrug)
Build ETO project Jupiter (125m Lurssen)
ETO MY Areti (85m Lurssen)
ETO MY Luna (115m Lloyd Werft)
ETO MY Utopia IV (65m RossiNavi)
What are your degrees and certifications?
BS Physics - Rose Hulman Institute of Technology - 1991
MCSE - 1999
What are your hobbies?
Diving - 1970's MOPAR vehicle restorations - Installing CCTV Video Security systems - High-end Audio and Visual reproduction
How did you get involved with the Nautilus Exploration Program?
I applied for the Video Engineering Lead position and did my best to convince the hiring manager I was properly qualified and most excited to become a part of the Nautilus Exploration Program.
What advice would you give someone who wants to have a career like yours?
When you first start out in the maritime industry, you can not expect to be able to enjoy the places you travel right away. Your opportunities for shore leave will be highly restricted and infrequent. If you are patient, you can develop a skill that will enable more frequent tourist opportunities. Many are lured to sea by the opportunity to travel but are not prepared for the lack of freedom that is associated with being part of the crew.
Expeditions
Wayne participated in the following Ocean Exploration Trust expeditions: