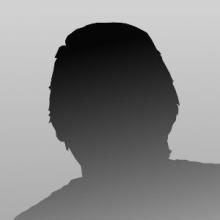 Trent McNelly
Video Engineer
Video Engineer
Alaska Mobile Productions
Tell us about your work/research. What kinds of things do you do?
I've been working in the Video field for 38 years. In that time I've done pretty much every job behind the camera. I've run cameras, been a sound engineer, produced and directed shows, produced graphics, run instant replay devices, designed and built remote production vehicles, designed and built satellite uplink vehicles and systems, produced shows for national and international distribution, done over 3,900 satellite uplinks. I've done work in most of North America from Prudhoe bay Alaska to Tampa Florida to Kona Hawaii. I've done work from -50 to 120 degrees. I've worked away from home for extended periods of time. In the last three years I've averaged 300 nights a year in hotels. I love my work and enjoy it even when conditions are tough. I've done work for every major network in the United States and owned my own company for several years. I've been a manager for several companies and managed staffs of up to 75 people. In addition to Television work, I'm a Scuba Divemaster with over 500 logged dives. I love the undersea world and would spend all my time near the water if I could.
What sparked your interest in your career?
I've always been a technical nerd and am also a creative person. TV has given me a great mix of technical challenges and creative opportunities.
Who influenced you or encouraged you the most?
Several of my employers recognized my talent and my work ethic and encouraged me to continue in the field.
What element of your work/study do you think is the most fascinating?
It's very difficult to say what I find the most fascinating. I think I really like doing things that haven't been done before. From doing uplinks from Mt. Denali in Alaska to producing a live multi camera TV show on the banks of the Yukon river at -45 degrees to anchoring a live newscast from a Lava field in Hawaii. I like a tough challenge that some people might not think is possible.
What other jobs led you to your current career?
I've been working in TV since I was 19 years old so I didn't have a lot of work experience prior to entering the broadcast field. I did work as an apprentice electrician and quickly discovered that I wanted something that was more intellectually challenging as a career.
What are your degrees and certifications?
High School diploma and school of hard knocks! Over 38 years of continuing education in Television broadcasting. NAB Uplink engineer school December 1999. Scuba Divemaster certification January of 2006.
What are your hobbies?
Woodworking and Scuba diving and playing trombone in the community band.
How did you get involved with the Ocean Exploration Trust?
I have two good friend that work for OET. Ed McNichol and Dave Robertson have told me much about this interesting work and I decided it was time to see what it's like in person!
What advice would you give someone who wants to have a career like yours?
Get a degree in broadcast journalism or electrical engineering. Computer and IT skills are a big plus in todays job market. While going to school work in the field anywhere you can. Local TV stations or sports production companies will hire people with little or no experience if you have a good attitude. Don't be afraid to do grunt work. Do everything with enthusiasm and to the best of your ability. Show up early and be willing to stay late. Bring proper outdoor gear if the work is outdoors. Have extra gloves and a hat. Bring yourself a snack and be prepared for long days. Work shifts often run to 12 house or more. People that do good work with a good attitude and are well prepared are remembered and promoted. When you graduate, having actual working experience is a huge plus. I've hired several hundred people in the course of my career and I will always hire attitude over education. Almost anyone can manage to get a degree but people who are willing to work are worth hiring.