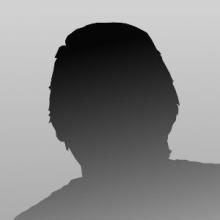 Tom Laidig
Scientist Ashore
National Marine Fisheries Service
Tell us about your work/research. What kinds of things do you do?
I have been working for the National Marine Fisheries Service for over 30 years. I started out daily ageing juvenile rockfishes using bones in their head (otoliths). After 2 years in this project, I moved on to studying deep-sea fishes by analyzing their stomach contents. I continued studying deep-sea fauna through a variety of projects and finally began using underwater vehicles to survey the seafloor for fish, coral and sponge abundances about 20 years ago. I also continued to study juvenile rockfish throughout my career and I survey their annual abundance in the kelp bed by conducting scuba surveys that produce annual indices of abundance for a few common species. Recently I have been examining the relationship between fish species and their use of corals and sponges as essential fish habitat. Through studying these relationships we can learn about the interdependence of these species in the different seafloor habitat in which they live along the coast.
What sparked your initial interest in your career?
As a child, I loved to fish and do anything around the water. Once I could drive, I would go fishing all the time. This led me to wonder about the fish and want to learn about them. In college at University of California Santa Barbara, I majored in aquatic biology and found I enjoyed being on the ocean and was amazed at the diversity of life. I also learned to scuba dive there and would spear fish for dinner. I volunteered at the Marine Science Institute working on seaperch stomachs. I realized I wanted to study marine fish, so I went graduate school and studied color vision in nearshore rockfishes. 
Who influenced you or encouraged you the most?
I would say it was Jacques Cousteau and his weekly TV show. I used to wait all week to see what adventure we would go on and I was always amazed. My dad would also take me fishing when he could and that allowed me to touch and feel the fishes. I would dissect them to see what made them tick.
What element of your work/study do you think is the most fascinating?
I enjoy studying deep-sea assemblages.  I have been lucky in that I have been able to use Remotely Operated Vehicles (ROVs), Autonomous Underwater vehicles (AUVs), manned submersibles (I have made over 90 dives as a passenger and 4 as a pilot) and other technology during my career.  I also get to scuba dive for my work. Each of these activities brings me up close and personal with the critters on the ocean floor. I feel very fortunate that I am able to do this work and use these tools. 
What other jobs led you to your current career?
I volunteered in a lab on a study examining seaperch diets. This was my only other job in the marine sciences. Other jobs I had were a field worker (picked apricots), janitor, painter, security guard, bus boy to name a few. Each job helped me to develop my work ethic. 
What are your degrees and certifications?
I have a Bachelor of Arts in Aquatic Science from University of California Santa Barbara and a Master's of Science in Marine Biology from San Francisco State University.  
What are your hobbies?
I enjoy hiking, fishing, camping, and most things in nature. I like pushing myself and last year my wife and I hiked the Grand Canyon from the top to the bottom and back again in one day (17 miles long with 1 mile vertical rise). Long and tiring but so beautiful. I am an avid scuba diver and have spent many hours underwater for both work and for fun. 
What advice would you give to someone who wants to have a career like yours?
Volunteer anywhere you can.  In doing so, you find out what areas of marine biology may interest you and also which don't.  You also can learn a lot from the people with which you are working and this can help narrow down areas of study for you. Go to school and learn the basics (and anything more) for the fields that interest you. Take all the classes you can handle. Volunteering can help you get into college and will definitely help you getting into a graduate school. Lastly, get to know all your professors, teachers, and lab and teaching assistants. Often times these folks may hear about opportunities of which you were unaware and they may be looking for workers. They also will be a valuable resource in writing recommendations for school and jobs. Getting your foot in the door is the first step.
How did you get involved with the Nautilus Exploration Program?
I have participated for years as a scientist ashore giving advice and asking questions through an online chat. This year I was fortunate to have been asked by colleagues to participate as a watch lead.
Expeditions
Tom participated in the following Ocean Exploration Trust expeditions: