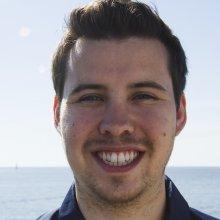 Styles Smith
Science Intern
Volunteer
Penn State
Styles Smith will start in Fall 2015 at Penn State as a PhD candidate in Biology. He hopes to study symbiotic relationships between coral and microbes. He has field work experience along the coast of Baja California and on the island Espiritu Santo involving conservation. Last Spring Styles taught marine biology at an elementary school in Forest Grove, Oregon. Styles currently works at Intel as a copywriter and QA analyst. 
Styles Smith graduated from Linfield College in 2013 with a degree in biology and pursuing a PhD in Biology at the Eberly College of Science, Penn State. 
"I am most excited to see the ROVs in action."