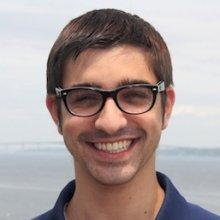 Stephen Burke
Communications
Associate Producer, Media Productions
Ocean Exploration Trust
Stephen Burke is the Associate Producer for the Ocean Exploration Trust. He works to schedule and organize the daily interactions between Nautilus and museums and aquariums around the world, in addition to writing content for Nautilus Live and running the day-to-day operations of the Nautilus social media accounts. While in college, he worked as a production intern for NBC during the 2012 London Olympics, a social media intern for Democracy Now!, and a research intern for the Scottish National Party. He likes oceans, cities, people, and trains. He really, really likes trains.
Stephen Burke graduated from Ithaca College in 2013 with a degree in Television/Radio production. 
"Fish are friends, not food."
Expeditions
Stephen participated in the following Ocean Exploration Trust expeditions: