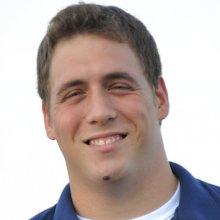 Ryan Skelley
Video Engineer
Video Engineer
S. Ryan Skelley is a 3rd year video engineer aboard the E/V Nautilus. He started as an intern from Middle Tennessee State University for Mary Nichols in the summer of 2011 on the Black Sea. This will be his 4th trip with the Nautilus.
S. Ryan Skelley graduated from Middle Tennessee State University in 2012 with a degree in media production.
"What gets me most excited about being on the Nautilus is because of the camaraderie of everyone aboard the ship. Through different cultures and educational backgrounds, everyone comes together as friends to pitch in. It's also a sublime experience to see what no one has seen before."
Expeditions
Ryan participated in the following Ocean Exploration Trust expeditions: