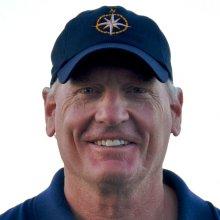 Robert Samuelson
Guest
Director
Ocean Exploration Trust
Robert Samuelson has been a corporate Chief Financial Officer and an advisor to marine scientific and ocean research and ocean conservation organizations.
Bob's passion and commitment to environmental issues is an accumulation of a life spent on or near the ocean, being a long time sailor, rower/paddler, beachcomber and outdoor enthusiast.
Recent advisory work includes: (i) serving on the Ocean Exploration Trust's Board of Directors; (ii) the Marine Biological Laboratory in Woods Hole Massachusetts, where Bob is a member of the Board of Overseers; and (iii) the Provincetown Center for Coastal Studies in Provincetown Massachusetts.
Bob was the Chief Financial Officer for Monitor Company Group Limited Partnership, a $350 million global strategy consulting firm, providing advisory services to international corporations, foreign and domestic governments, and international social sector organizations throughout North America, Europe, Africa, Asia, India and the Middle East.
Prior to Monitor, Bob was the Chief Financial Officer at the CML Group Inc., which was an $850 million publically traded (NYSE) consumer products company with products sold through retail stores and mail order catalogs.  CML's brands included NordicTrack, The Nature Company, Smith & Hawken, Britches of Georgetown, Boston Whaler, Carroll Reed, SyberVision, and Hear Music.
Bob has an M.B.A. from the Harvard Business School and a B.A. in American Studies from Williams College.
Expeditions
Robert participated in the following Ocean Exploration Trust expeditions: