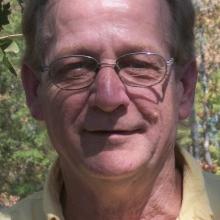 Robert Beard
ROV Pilot, Technician
Mako Technologies
Robert Beard works as one of the ROV Pilots onboard the E/V Nautilus.
Robert started his career as an aircraft electrician in the u.s. Navy where he was safety and training petty officer, production supervisor, and shop supervisor onboard the U.S.S. Lexington and the U.S.S. Iwo Jima. After Robert was honorably discharged from the Navy he went to work in the oil and gas industry as a maintenance foreman, he has also worked as a rig electrician, and a rig mechanic. Since 2005 Robert has been an ROV pilot/technician for Saipem America operating several types ofROV's performing platform recovery, pipeline installations, drilling operations from spud in to completion, and currently as a contractor for Mako Technologies performing science and research tasks around the Deep Water Horizon accident site.
Robert joined the U. S. Navy in 1975 where he completed aircraft electrician's course, in 1984 he furthered his education by attending AVIC7 advanced electronics course at Naval Air Station, Millington, Tn. taught by State Tech Institute in Memphis. In 2005 Robert attended The Institute for Robotics where he completed ROV training and began his ROV career.