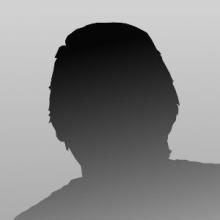 Rick Phillips
Video Engineer
Rick Phillips has been in New York and national television for 30 years. Original ambitions as a musician led to concert mixing, theatrical sound, recording engineering, and TV audio. After mixing events like the Presidential Inauguration, Hockey Night in Canada, and Frank Sinatra, Rick joined Madison Square Garden where he learned camera, videotape, and technical directing. As Senior TD for MSG, Rick received twelve NY Emmys. He won two National Emmys for Technical Excellence, one for the 1996 World Series on Fox, and one for the 1998 Summer X-Games on ESPN. Directing for the past 13 years, Rick now works mostly for Showtime Networks and also directs music and special events shows.
Family, friends, cooking, travel (near water), and music occupy the rest of the time. Favorite place to be is island-hopping in the Caribbean with daughters Jeanna and Lara, and his wife Barbara. Rarely watching sports or series TV, Rick has been subjecting his family to educational television for longer than they care to recall. A subscription to NatGeo since first grade has imparted a life-long affinity for nature and exploration.
Very pleased to be a part of IFE; yet another new horizon, and a worthwhile one at that.