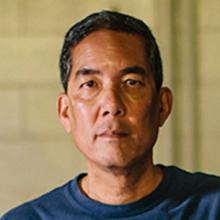 Randy Kosaki
Lead Scientist Ashore
Research Coordinator
NOAA Papahānaumokuākea Marine National Monument
Randall "Randy" Kosaki is NOAA's Deputy Superintendent of the Papahānaumokuākea Marine National Monument.
He was formerly the Research Coordinator for the Monument. He has an M.S. and a Ph.D. in zoology from the University of Hawaii. Kosaki has a background is in the behavioral ecology of coral reef fishes, and has broad interests in the taxonomy and biogeography of Pacific coral reef fishes.
In his free time, he enjoys photographing fishes, catching fishes, cooking fishes, and reading about fishes.