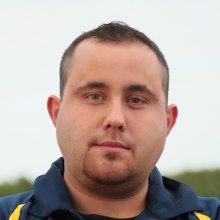 Phillip Dixon
Video Intern
Undergraduate
Middle Tennessee State University
Phillip Lee Dixon is an award winning filmmaker from Nashville, Tennessee. He produced videos that have been screened in major film festivals and won awrds for "Best Art Direction." 
Phillip Lee Dixon will recieve his Bachlor of Science Degree from Middle Tennessee State University in May, 2014.
"I am excited to sail on the Nautilus for the chance to see and visually capture sights most people never get the chance to!"
Expeditions
Phillip participated in the following Ocean Exploration Trust expeditions: