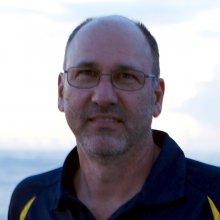 Philip Forte
Hercules Pilot
Engineer
Woods Hole Oceanographic Institution
Phil Forte is a mechanical engineer with the Woods Hole Oceanographic Institution. Phil's engineering interests include the design and operation of crewed and un-crewed submersibles. He has piloted both the ALVIN submersible and the remotely operated submersible JASON.
Phil Forte has a BS in mechanical engineering from the University of Minnesota.
"My interest in oceanography was peaked by watching "Sea Hunt" and Jacques Cousteau on television."
Expeditions
Philip participated in the following Ocean Exploration Trust expeditions: