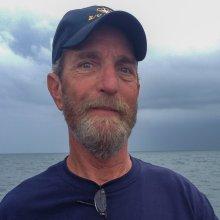 Paul Clark
Research Instrumentation Specialist
Instrumentation Specialist
Texas A&M University
Paul Clark is a research instrumentation specialist at the Geochemical Environmental Research Group of Texas A&M University (TAMU), specializing in oceanographic instrumentation, preparation, deployment, and data retrieval. He currently supports most of TAMU's ocean-going field projects developing instrumentation or deployment tactics.
He recently completed a two-year mooring deployment of buoys near the Deepwater Horizon spill site, monitoring oxygen, salinity, water currents, and more to help determine the long term impact of the spill as part of another Gulf Integrated Spill Response (GISR)-funded project.
Prior to working at TAMU, Paul spent 20 years in the geophysical industry working worldwide for Western Geophysical with shipboard gravity meters and magnetometers.