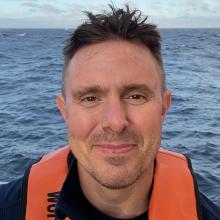 Oliver Rogers
Argus Pilot
Business Owner
Seatec Services
Tell us about your work/research. What kinds of things do you do?
Experienced ROV pilot and engineer
What sparked your initial interest in your career?
The technology
Who influenced you or encouraged you the most?
My father
What element of your work/study do you think is the most fascinating?
Pushing the limits of what the technology is capable of. To be able to deliver the best possible outcome for the client with the equipment provided.
What are your degrees and certifications?
BSc Marine Technology and Underwater Science
What are your hobbies?
Spending time with my family, mountain biking, experimenting with my own eyeball ROV.
What advice would you give someone who wants to have a career like yours?
Seek a professional trade qualification. There is always room for skilled electrical and hydraulic engineers.