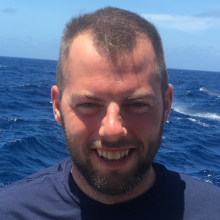 Nicolas Reed
Video Engineering Intern
Undergraduate
Bates Technical College
Tell us about your work/research. What kinds of things do you do?
I am a student at Bates Technical College's Broadcasting / Video Production program where I am working to learn how to be a Professional Storyteller. I am most interested in Video Production and giving people a platform to talk about what is important to them, as well as how these issues affect larger audiences.
What sparked your initial interest in your career?
I thoroughly enjoy storytelling and seeing the way that producers tell true and authentic stories. The way that a good producer can weave together different elements of a story to inform and entertain people can be incredibly inspiring.
Who influenced you or encouraged you the most?
I really admire the work that Sebastian Junger did with Restrepo, as well as Jimmy Chin and E. Chai Vasarhelyi's work documenting Alex Honnold's historic ascent of El Capitan.  
What element of your work/study do you think is the most fascinating?
I really am fascinated by the entire production process. From researching a topic, doing principal photography, editing, and other elements of post-production all enraptures me.
What other jobs led you to your current career?
To be honest my past careers helped me to realize that there really is never a bad time in life to take control of my life and reorient myself towards what I am really passionate about. I have worked a lot of manual labor jobs and jobs that didn't have a lot of career progression or opportunities for growth. As such it has helped me focus myself to be work hard in school and work to create opportunities to learn, like the Nautilus Program.
What are your degrees and certifications?
I graduated this year with an Associate of Applied Science in Broadcasting / Video Production.
What are your hobbies?
I really do enjoy mountain biking, climbing, backpacking, bike rafting, ski touring, and bike touring.  
How did you get involved with the Nautilus Exploration Program?
As a Video Engineering Intern I found out about the program through a notification from my school and applied. I have worked very hard to develop myself professionally and I am grateful that the Nautilus Exploration Program recognizes that my efforts and deems me worthy of participating.
What advice would you give someone who wants to have a career like yours?
Work hard! Take every opportunity that you can find to learn and teach yourself about video production, from pre-production, production, and post-production there is no shortage that you can learn.
Expeditions
Nicolas participated in the following Ocean Exploration Trust expeditions: