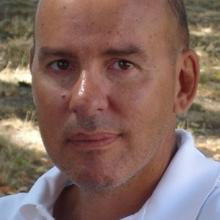 Michael Marani
Marine Geologist
Marine Science Institute (ISMAR) of the Italian National Research Council
Michael Marani is a senior scientist of the Marine Geology Division of ISMAR located in Bologna. Before joining IGM, he worked for UNESCO's Regional Office of Science and Technology in Jakarta, Indonesia, as programme specialist in marine sciences. His research interest in the field of hydrothermal processes and products was achieved as team leader of a project for the exploration of the mineral potential of the Aeolian volcanic arc. He is currently working on the associations between submarine volcano-tectonic landforms and related present-day or recent hydrothermal base-metal sulphide and Fe oxy-hydroxide deposits in the Aeolian arc and Tyrrhenian seamounts. He is project co-ordinator and project manager of several international and national marine geoscience projects.
He has participated in numerous research expeditions in the Mediterranean and Atlantic as chief scientist and has published about 40 research papers in international scientific journals. He is a fellow of the Royal Geological Society, member of the Italian delegation to the International Commission for the Scientific Exploration of the Mediterranean Sea and a component of the National Civil Defence Agency's International Technical Commission on the status and potential hazards of Italian submarine volcanoes.
Michael graduated from Bologna University with a degree in Geology in 1984 and obtained a MSc. in Coastal Management from Newcastle University, UK in 1993.