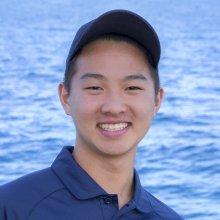 Michael Li
Honors Research Program Student
High School Student
Oxford Academy
Tell us about your academic interests. What subjects / topics are you most excited by?
Working with computers make me ecstatic because of the countless numbers of creations you can bring to life using them. I love being able to discover something new at every corner and integrating all of these aspects into a cohesive project. It's as if I have an endless playground lain before me, and I have free reign to express myself through it.
What sparked your initial interest in STEM?
My earliest memory with STEM was playing with Legos when I was young. Together with my brother, we would spend hours building cars, planes, and whatever else we could think of. From there, my natural curiosity to explore the world coincided with STEM values, and I gradually became more involved in the STEM community.
Who has influenced you or encouraged you the most so far?
My greatest influences have always been my family and friends, who push me both physically and mentally to challenge myself everywhere I go. No matter where I am, I know that they will provide me with the support and love needed to thrive.
What prompted you to apply to the HRP program? What are you most interested in seeing / doing while on board the ship?
I discovered HRP through it's online forum, and I saw value in its ability to expose me to the cross-disciplinary studies in STEM. Aboard, the Nautilus, I look forwards to seeing how they implement technology on the vessel and listening to other STEM experts' experiences.
Have you received any special awards or certifications?
Eagle Scout, Solar Cup Rookie Champion, FBLA Management Information Systems National Champion
What are your hobbies? What do you do for fun?
In my free time, I enjoy playing tennis, learning about web development, volunteering, and playing piano.
What advice would you give to younger students who are interested in pursuing STEM opportunities?
Never give up. No matter what path you take there will be adversity; it's those that are able to overcome adversity that are able to rise above the rest.
What is a favorite quote or a quote that inspires you?
"Try not to become a man of success, but rather try to become a man of value" - Albert Einstein
What would your dream job be?
My dream job would be working as a software engineer at a firm in which I can help create solutions to myriad of problems we deal with on a daily basis.