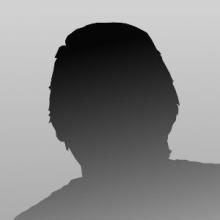 Michael Annis
Science/Data Team, ASV Operator
Technical Advisor
National Oceanic and Atmospheric Administration
Tell us about your work/research. What kinds of things do you do?
Currently I am the Technical Advisor for the Navigation Response Branch in the Office of Coast Survey, and I am the main support contact for all the Navigation Response Teams and the Bay Hydro 2. My duties include managing the operations of our uncrewed systems, both underwater and surface vehicles. I am also responsible for ensuring that our Navigation Response Teams equipment is working properly and is survey ready at all times. I also serve as a team lead for the Mobile Integrated Survey Team for emergency response and special projects.
What sparked your initial interest in your career?
To be honest, I happened upon hydrography by accident. I applied to be an assistant survey technician on the NOAA Ship Mt. Mitchell right out of college. I learned very quickly that I loved working in a maritime science field and that hydrography would be my career. Since then, I've grown to love systems integration and working with uncrewed systems of all types.
Who influenced you or encouraged you the most?
Many of my early colleagues and supervisors influenced me early in my career. Working with Admiral Brennan on the NOAA survey vessel Bay Hydrographer in the mid-1990's probably influenced me the most. I was pushed outside my comfort zone and worked on everything from data collection, to boat engines to new emerging technologies.
What element of your work/study do you think is the most fascinating?
I find hydrography and the use of uncrewed systems in emergency response the most fascinating part of my work. Seeing technology directly applied to helping people in an emergency makes the sometimes intangible very real.
How did you get involved with the TBNMS project with OET?
I was invited to participate in the TBNMS project by the Office of Coast Survey. I've been working with uncrewed systems since 2005 and I've known Val and Lindsay for many years. I am looking forward to working with everyone!
What other jobs led you to your current career?
I've always worked for NOAA, but being a survey technician and physical scientist on NOAA hydrographic ships lead me to working with emerging technologies.
What are your degrees and certifications?
Bachelor of Science in Biology, Minor in Oceanography -- Old Dominion University 1993
What are your hobbies?
I am an avid runner and snowboarder. I have two sons, age 10 and 14, that keep me quite busy!
What advice would you give someone who wants to have a career like yours?
Work hard, don't be afraid to fail and make mistakes. Take training opportunities when they are offered to you.