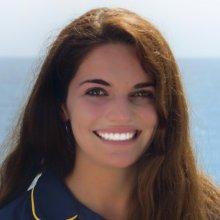 Melissa Kurman
Science/Data
Undergraduate
Temple University
Melissa Kurman is an undergraduate student at Temple University. Melissa works in Dr. Erik Cordes' lab, and is currently studying the effects of ocean acidification on deep-sea ecosystems, particularly on Lophelia pertusa. She hopes to continue her education and research in the field after graduating from Temple.
Melissa Kurman is entering her senior year at Temple University, and is expected to graduate in May 2015 with a degree in Biology and a minor in Spanish.
"As a child I dreamed about becoming a Marine Biologist, and this dream is starting to come true. I am excited to take my first big step towards becoming a succesful scientist aboard the Nautilus."