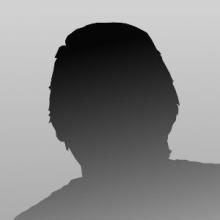 Martin McArthur
Navigator / Mapper
Software Developer
QPS Canada
Tell us about your work/research. What kinds of things do you do?
I am currently employed with QPS Maritime Solutions focusing on development of our Hydrographic Surveying Software named Qimera. My main duties involve GUI development, bug fixing and feature requests.
What sparked your initial interest in your career?
I started surveying because I loved being outside. I transitioned from land based to marine construction which offered me a significant amount of free time. I started teaching myself how to program which lead to a fascination with micro-controllers and their associated hardware. This fascination culminated in my wife driving me and my lawn tractor from her laptop at the kitchen table.
Who influenced you or encouraged you the most?
Two high school teachers I had in Grade 12. One was a Biology teacher, Mrs. Peck, and the other was a physics teacher, Sister Kelly. You could tell during class time they had a personal interest in the subject matter and the success of the students.
What element of your work/study do you think is the most fascinating?
From a computer science perspective I find it interesting the different methods people use to solve the same problem.
What other jobs led you to your current career?
My first job involved road construction and topographic surveys while completing my undergrad. Once I graduated I worked as a land surveyor performing surveys that ranged from residential property to wind farm construction. I transitioned from land based to offshore construction and installation. This offered me countless opportunities to see the world both above and below water. My experience surveying and my personal interest in software development lead to my current position as a software developer.
What are your degrees and certifications?
Bachelor of Science in Geodesy and Geomatics Engineering with Cadastral Option ( Land Surveying ) — University of New Brunswick 2007
What are your hobbies?
I play guitar and record music. I love to bike and recently started biking to work daily because I finally have a job that doesn't require a plane to get to the office. I recently have taken an interest in woodworking and have a goal to build a dining room table.
What advice would you give someone who wants to have a career like yours?
Do what you enjoy doing and if you are not enjoying it anymore maybe its time for a change.