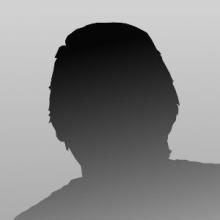 Marilena Cajandig
Science/Data Team
Intern
National Oceanic and Atmospheric Administration
Tell us about your work / research. What kinds of things do you do?
In my internship with NOAA at the Channel Islands Marine Sanctuary, I specialize in GIS (Geographic Information Systems). I am currently working on creating an inventory of their spatial database in order for users to see what data we have and where exactly it is stored. After the inventory is complete, I will then re-organize the database into a more user-friendly format. Aside from my current tasks, I will also be analyzing data and creating maps for the Condition Report and other projects.
What sparked your initial interest in your career?
I started out at SBCC as a Marine Biology major because of my keen interest and passion for the ocean. From a very young age, something about the ocean had always been extremely intriguing to me. However, after taking a few classes for the Marine Biology major I decided that I needed something more hands on. I then changed my major to the Marine Diving Technology. After one semester in the program I decided that underwater construction wouldn't be the safest route for my future. I finally decided to change my major to geography (emphasis in GIS) because it would allow me to focus on underwater mapping. I graduated this year from UCSB with a degree in Geography/GIS and am extremely happy with all my decisions.
Who influenced you or encouraged you the most?
My first Geography teacher at SBCC was the one that inspired me to stick with the major and fulfill my dreams.
What element of your work / study do you think is the most fascinating?
The most fascinating aspect of my work is the ability to use cutting edge technology to explore the underwater world of our oceans.
What other jobs led you to your current career?
I have had two other internships involving GIS that have allowed me to expand my capabilities with GIS.
What are your degrees and certifications?
Bachelor of Arts in Geography/GIS - University of California Santa Barbara
What are your hobbies?
I love anything that involves outdoor activities but my all time favorite pass-time is surfing.
What advice would you give to someone who wants to have a career like yours?
Practice makes perfect and if you put your mind to something you can achieve anything. But most of all, follow your passions and dreams.