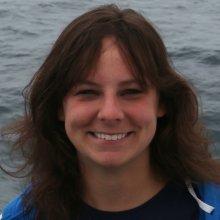 Laura Wickesberg
Data Engineer
Systems Engineer
Wickeswerks LLC
Tell us about your work / research. What kinds of things do you do?
I work on systems integration mainly and focus on how to seamlessly work with technology.
What sparked your initial interest in your career?
I've always enjoyed technology and the way systems work together.
Who influenced you or encouraged you the most?
My friends have always encouraged and inspired me to learn more and often taught me in the process
What element of your work / study do you think is the most fascinating?
I love to learn new things through challenges I face at work.
What other jobs led you to your current career?
I've worked as a systems engineer for a media server company called 7thSense, installing servers and software at museums and theme parks around the country as well as working for ESI Design integrating technology into architecture.
What are your degrees and certifications?
Bachelor of Architecture - Pratt Institute 2011
What are your hobbies?
I love practicing Brazilian Jiu Jitsu and riding my bike as far as I possibly can.
What advice would you give to someone who wants to have a career like yours?
I've always tried to spend as much time as possible doing what I love; from art to technology. The rest seems to follow when I share my passions with others.