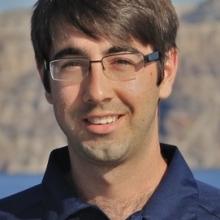 Lachlan Toohey
Navigator
University of Sydney
Lachlan works as one of the navigators onboard the E/V Nautlius.
Lachlan is a PhD student at the Australian Centre of Field Robotics at the University of Sydney, Australia. Lachlan is researching methods for cooperative autonomous robotics and the issues faced when utilising multiple robots effectively when underwater, particularly surrounding efficient communication of information between robots.
Lachlan graduated from the University of Sydney in 2010 with a degree in mechatronic engineering and science (physics and mathematics).