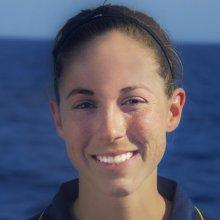 Katarina Bujnoch
ROV Engineering Intern
Undergraduate
Colorado School of Mines
Katarina Bujnoch is currently a college student and is pursuing a degree in Mechanical Engineering. She is participating in research pertaining to underwater ROVs and how to create software that allows ROVs to make autonomous decisions when in a compromising position. Outside of this, she is also involved in organizations on campus such as the club tennis team and Society of Women Engineers(SWE). She is currently the SWE Director of Evening with Industry.
Katarina Bujnoch is currently an Undergraduate at Colorado School of Mines and is pursuing a BS in Mechanical Engineering.
"I am interested in ocean exploration because I believe that it is the last frontier on Earth for humans, or in some cases robots, to explore!"
Expeditions
Katarina participated in the following Ocean Exploration Trust expeditions: