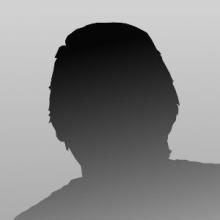 Jeremy Ritz
Educator at Sea
Boys & Girls Club of Burlington, Vermont
I am currently the Music Director at the B&G Club of Burlington. I created this program 2 years ago and have been running is ever since. I take a holistic approach to teaching and our comprehensive music program has something to offer youth of all ages and skill level. Through this program our youth have access to instruments, lessons, a jam space and a fully functional recording studio. They can also choose to be involved in our weekly radio show, "Buffering Issues", field trips to concerts and performances as well as playing in or helping to promote and put on our concert series and many other events. Although having no formal training in music it is a very important and integral part of my life. I play seven instruments and am an avid fan of live music and performance.
My formal education comes by way of a BA in Anthropology from the University of Maine. I believe that my interest in anthropology can be attributed to my love of adventure and exploration and the desire to experience different cultures and ways of living. It doesn't hurt that my parents moved me to Paraguay for five years during my formative years. I have spend months on the road camping and traveling throughout the US and Canada. Throughout my four cross country trips and three trips to Canada I have seen and experienced the cultures and beauty of 48 states and 7 provinces.
In addition to my studies at The University of Maine I completed two years in the Americrps program. My experiences in these years were life changing and it is through them that I learned to love working with youth. In addition to travel, in my free time I enjoy hiking, snowboarding, brewing beer, going to Phish shows and making jewelry. I am getting married on the coast of Maine this August and I am honored to have the opportunity to take part in this program.