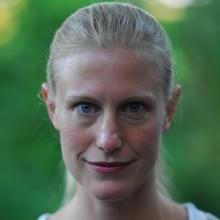 Jennifer Argenta
Educator-at-Sea
Ocean Exploration Trust
For the 2011 expedition, Jennifer Argenta will be an Educator-at-Sea on the E/V Nautilus for the first leg in the Black Sea.
Jennifer Argenta comes to the Ocean Exploration Trust with a background in management and educational programming for institutions such as the Smithsonian, Pace University and other non-profit cultural organizations. She has experience with ethnographic writing and online narratives, and has obtained a variety of archaeological field experience through undergraduate study and her previous work in object conservation. She is currently working on a research project that involves integrating STEM-related activities into curriculum materials in order to inspire students at the elementary level.
Jennifer received her B.A. in Anthropology from Rutgers University and holds an M.A. in Cultural Anthropology from the New School. She is currently enrolled in the MST - Childhood Education program at Pace University and will begin student teaching this September.