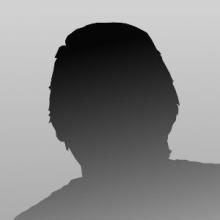 Jasmine Rodriguez
Navigation Intern
Cadet
United States Coast Guard Academy
Tell us about your work/research. What kinds of things do you do?
I am currently working towards a Bachelor of Science in Marine Environmental Sciences at the U. S. Coast Guard Academy. My research focuses on physical oceanography, the study of waves and particle movement in the ocean, marine biology, and marine environmental history, protection, and predictions. The dense course-load at the Academy has allowed me to dip my toes into all facets of marine science, focusing on things I both enjoy and will find useful to my future career as a Coast Guard officer and scientist. I greatly enjoyed marine biology and fisheries biology where my team collected dredge samples, local dock samples, analyzed historical data, connected long-term effects of seasonal and human-involved changes, and synthesized course information for evolutionary prediction projects. I excelled in our GIS familiarization course, where my partner and I took boundaries and coordinates from the Code of Federal Regulations to build up-to-date, accurate maps of hazard and safety zones in various waterways for USCG Sector New York. Right now, I am researching two separate subjects for my courses: the modeling and analysis of mangrove-style wave-breaks for the prevention of coastal erosion, and the status of deep-sea environments with regard to anthropocentric activity. My classes allow me the flexibility and freedom to create models, research historical data, visit important sites on-location for data collection, and familiarize myself with a variety of equipment for data collection and analysis.
What sparked your initial interest in your career?
I have been passionate about the deep ocean and its biological and geological mysteries for as long as I can remember. When I was a child, I read scientific books on deep-sea creatures and ocean environments. Between the ages of 11 and 15, I volunteered wherever I could to understand more about my local marine environment. I have found ways to incorporate my love of the ocean and its creatures into everything I do, and I remain persistent in my dream to participate in deep sea exploration and discovery.
Who influenced you or encouraged you the most?
My mother shares my affinity for the sea and has always supported my interests and scientific goals. Over the course of my childhood, my parents made time for hundreds of aquarium tours, nature hikes, and beach visits. They always supported my thirst for knowledge in every environment and worked to help me find ways to incorporate my interests into attainable goals.
What element of your work/study do you think is the most fascinating?
Having the opportunity to collect and observe marine creatures up close has been the highlight of my classwork the past couple of years. I have been able to get hands-on with everything my local rivers and estuaries could provide, from microscopic hydrozoans to ctenophores to a 50cm clear nose skate. I learn so much from hands-on work with marine organisms, and I'm able to share that information with my science partners.
What other jobs led you to your current career?
I have had the privilege to participate in a variety of volunteer and educational opportunities, such as aquarium turtle nest marking, beach and coastal highway clean-ups, and educational outreach programs. I also had the privilege to assist Clemson University interns at the South Carolina Department of Natural Resources in their experiments and analysis of cobia farms and inland shrimp raceways.
What are your degrees and certifications?
Undergraduate for Marine Environmental Sciences B. S., expected graduation May 2021; Certified lifeguard, First Aid, and ASIST suicide prevention; qualified boat crew member and tower climber with U. S. Coast Guard 2015-2016.
What are your hobbies?
I am passionate about writing and photography. I love hiking and visiting nature parks, trails, forts, historical monuments, museums, and aquariums.
How did you get involved with the Ocean Exploration Trust?
Applied for Navigation Intern with the United States Coast Guard Academy Marine Environmental Sciences Internship Program; learned about the program from the class of 2018 graduate Zoe Bolling, also an MES major.
What advice would you give someone who wants to have a career like yours?
I am still in the process of pursuing my dream career, but if I could give my younger self some advice, it would be to stay persistent, create a network of mentors you would want to emulate, and be open to studying in different fields while still working towards the ultimate goal. Despite my passion for marine biology, it was the study of computer mapping and physical oceanography that allowed me the opportunities I needed to really accelerate towards my occupational goals. My parents, academic adviser, and multiple mentors at the Coast Guard Academy supported me and helped me navigate the complex career path I have chosen.