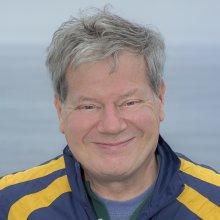 James Goold
Guest
Chairman
RPM Nautical Foundation
Tell us about your work / research. What kinds of things do you do?
I have been engaged in nautical archaeology for many years in a variety of capacities. These include as Chairman of RPM Nautical Foundation, which operates a research vessel based in Malta and is used to conduct projects throughout the Mediterranean, including Sicily, Albania, Croatia and Montenegro. I am also a lawyer at Covington & Burling, based in Washington, D.C. In that capacity, I represent a variety of clients to protect underwater cultural heritage for public benefit and from unauthorized disturbance such as treasure hunting. In this connection, I have represented the Kingdom of Spain, the Republics of France and Italy and the United Kingdom (among others) in litigation to protect shipwrecks and sunken crashed aircraft from looting. Other of my clients with parallel interests have included the National Geographic Society, the Institute of Nautical Archaeology and RPM Nautical Foundation.
What sparked your initial interest in your career?
I started out in nautical archaeology because I was initially fascinated by on-land archaeology and worked at a number of sites in Italy and Greece. I had also been doing a lot of scuba diving and the combination of the two led to my working on some underw3ater sites in Italian waters. Then I worked on some projects for George Bass, often referred to as the father of underwater archaeology. From the moment I had my license to practice law, I have represented and assisted clients who are committed to recognizing and protecting the extraordinary archaeological and historic value of underwater cultural heritage sites.
Who influenced you or encouraged you the most?
My collaboration with George Robb, Jr. in creating and developing RPM Nautical Foudantion has been of the utmost influence and encouragement for me. Over the last 15 years, he ( and I to a lesser extent) have devoted ourselves to the idea that a research vessel built to have the same capabilities as Bob Ballard developed and used for projects such as finding the Titanic - but with a 2000 meter depth limit for operations - could be a cost-efficient and effective platform to explore near-shore Mediterranean waters below scuba depth with multi-beam and ROVs . Happily, we were right and now look forward to collaborating with Ocean Exploration Trust on projects in the future. 
What element of your work / study do you think is the most fascinating?
In the realm of the oceans, my own experience is that it is always fascinating ( and that is an understatement) to come across an ancient or historic shipwreck and identify it. One form of identification is just to identify what century or culture the shipwreck is from. But it is especially gratifying if the wreck is from the historic era and we are able to pin down just what it is.
What other jobs led you to your current career?
The jobs that I played some part in my current career, at least in relation to underwater exploration, have included work as a diver mapping ancient sites.
What are your degrees and certifications?
I have a J.D. from the University of Chicago Law School which qualifies me to be a lawyer. I have plenty of scuba certifications, but I don't keep track of them.
What advice would you give to someone who wants to have a career like yours?
Actually, a hard question, which comes up often because I combine being a lawyer with a legal practice and a variety of roles in nautical archaeology. If someone wants a career like mine, the best advice I could give would be to get involved in nautical ar4chaeology via advanced studies and fieldwork before going to law school, then be prepared to spend a lot of time on pro bono legal work related in one way or another to this area.
Expeditions
James participated in the following Ocean Exploration Trust expeditions: