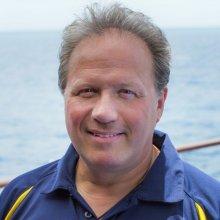 Jack Clawson
Video Engineer
Chief Systems Architect
Microsoft Corporation
Over 30 years experience in lead broadcast television engineering roles, spanning multiple design build/startups, Montana Television Network statewide radio and television news network, KTZZ TV Seattle, Digital Post & Graphics 2D/3D CGI post production, MSNBC.com, Microsoft Studios.

Current role as Chief Systems Architect for Microsoft Production Studios in Microsoft's Corporate Marketing group, designing and supporting Media services and solutions for Live Event Broadcast and Television production and media services.
Graduated in 1977 from Washington Technical Institute in Electronics Engineering. Member Society of Motion Picture and Television Engineers.
Expeditions
Jack participated in the following Ocean Exploration Trust expeditions: