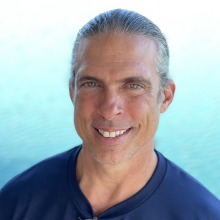 Ivan Vicente
He/ Him
Resource Monitor
Public Affairs Specialist
U.S. Fish and Wildlife Service
Tell us about your work/research. What kinds of things do you do?
I am a public affairs specialist connecting the Marine National Monuments and National Wildlife Refuges of the Pacific Islands with several audiences, including the general public, the media, schools, permit holders, co-managing agencies, and partners. Due to the remote nature of the Marine National Monuments in the Pacific Islands the best way to connect people to these majestic units is via virtual experience, storytelling, story-mapping, social media, and other online resources.
What sparked your initial interest in your career?
I started my involvement with the U.S. Fish and Wildlife Service (Service) when I was only 13 years old as a volunteer helping protect the Puerto Rican parrot and monitoring leatherback sea turtles in Puerto Rico. Those early years in the rainforest and beaches staged my path in the conservation field. Ever since I've devoted 22 years to the Service with my first 16 years at national wildlife refuges between Puerto Rico, Colorado, Alaska and Florida. My last 6 years with the Service have been devoted to Headquarters (D.C.) and the Pacific Islands in External Affairs.
Who influenced you or encouraged you the most?
Seeing my daughter arrive at our womb planet definitely inspired me the most. Purpose found me the very moment I first held her back in 2001.
What element of your work/study do you think is the most fascinating?
Success conservation stories are what fascinate me the most. Invasive species eradication and successful efforts in bringing back certain species from the brink of extinction have brought me the most joy in my involvement with this agency.
What other jobs led you to your current career?
The one job outside of the U.S. Fish and Wildlife Service that inspired me on my career is the Peace Corps. From 1998 - 2001 I had the honor of serving as an environmental educator in Slovakia.
What are your degrees and certifications?
Bachelor of Science in Wildlife Management - University of Puerto Rico 1996
What are your hobbies?
Nothing thrills me more than attuning to the pulse of mountains above 14K above sea level. Other fav thrills are surfing and wilderness backcountry camping.
What advice would you give someone who wants to have a career like you?
Learning science is the easy part. Opening your heart and maintaining it open to yourself, your colleagues, and your community can be what's most relevant and hard. Science is meant to be shared open-heartedly. It's the only way what we know is true and factual can be embraced by most.
How did you get involved with the Ocean Exploration Trust?
I feel privileged to have been appointed to serve as the resource monitor in this Ocean Exploration Trust 2nd exploration leg of the Pacific Remote Islands Marine National Monument.