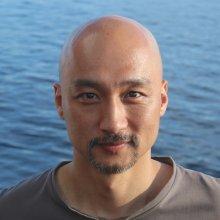 George Parker
Science/Data Team
Metadata and Data Specialist
Ocean Networks Canada, University of Victoria
Tell us about your work/research. What kind of things do you do?
I specialize in the chemical oceanography and now have a position of metadata and data specialist at Ocean Networks Canada. I compile, evaluate and maintain complete and compliant metadata that describe infrastructure, datasets and field operations. Also, I perform data file manipulations, data reprocessing and other corrections as needed.
What sparked your initial interest in your career?
I like nature and the ocean. I also like to work in a chemistry lab. That is how I became a chemical oceanographer.
Who influenced you or encouraged you the most?
One of my tutors encouraged me the most. I still remember when I told him many years ago how much I like to work in a lab, he then said why don't you come to my lab tomorrow and check it out. I certainly did on the following day and started loving it.
What element of your work/study do you think is the most fascinating?
There are many, e.g., going to the sea, getting data from remote devices, parsing out the right information you need from the raw data stream, and so on.
What other jobs led you to your current career?
I worked as a data scientist and project manager before. I participated in 2 sea-going research cruises.
What are your degrees and certifications?
Ph.D. in Oceanography - University of Southampton 2008; BSc in Environmental Sciences - University of Plymouth 2004
What are your hobbies?
I like traveling around to learn about nature, people and culture.
What advice would you give someone who wants to have a career like yours?
If you are an analytical style, pay attention to details, like computer languages and love the oceans, come and join us.