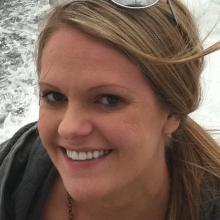 Emma Stickel
Video Engineer
Emma Stickel works as one of the video engineers onboard the E/V Nautilus.
Emma works as a production assistant and talent liaison for various live television and music productions in the eastern United States. Emma has also worked as a production/programming intern and freelance employee for the television network, Great American Country, where she worked in both technical and non-technical positions. This is her first time working onboard the E/V Nautilus.
Emma graduated with honors from Middle Tennessee State University in May of 2011 with a degree in Electronic Media Production, and a double minor in Speech & Theatre and Psychology.