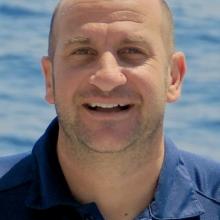 Efstratios Karagiannis
Archaeologist
Greek Ephorate of Antiquities, Ministry of Culture
Efstratios Karagiannis is an archaeological representative from the Greek Ministry of Culture onboard EV Nautilus.
Efstratios has worked for the EEA for five years, and has been working on excavations for the Ministry of Culture for the past fifteen years. His specialty is prehistoric archaeology.
Efstratios has a diploma in History/Archaeology from the University of Crete and a Masters degree in Prehistoric Archaeology from the same university.