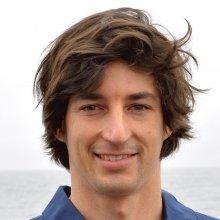 Dirk Brussow
Science/Data
Field Technician
Ocean Networks Canada
Tell us about your work/ research. What kinds of things do you do?
I specialize in mechanical infrastructure design for Ocean Networks Canada.
What sparked your initial interest in your career?
Growing up on a farm along the east coast of Africa I fell in love with nature and wildlife. Working for ONC is the perfect opportunity to incorporate my engineering knowledge with this passion. I wanted to combine engineering with saving our oceans.
Who influenced you or encouraged you the most?
My parents. Thanks!
What element of your work/ study do you think is the most fascinating?
The opportunity to see places I would never otherwise see.
What other jobs led you to your current career?
For a while, I did plankton research.
What are your certifications and degrees?
Bachelor of Mechanical Engineering
What are your hobbies?
Fishing, hunting, rugby, and modifying vehicles.