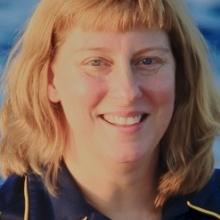 Denice Cronin
Educator-at-Sea
Southwest School, Houston, TX
Denice Cronin is an Educator-at-Sea aboard the E/V Nautilus.
Denice has worked as a science teacher at a Title I school for four years. Prior to that she was a coordinator for Tulane MBA and South Texas College of Law/Frank Evans Center.
Denice graduated from the University of Houston in 2007. She attended Texas Tech as well. She is a current member of the Gulf Coast Mensa Group.