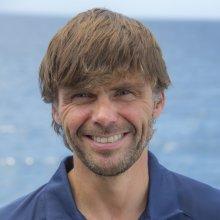 Dave Turner
Hercules Pilot
Engineer
National Oceanography Centre, Southampton, UK
Dave Turner is the ROV manager for the UK ROV facility, based at the National Oceanography Centre, Southampton, UK. Dave has experience with various science ROV's including Isis, Jason II, and Holland I.
Dave Turner has an HNC in mechanical engineering from the University of Bournemouth, UK.
"Working with the Ocean Exploration Trust, and their ROV Hercules, is a great opportunity to use different underwater technology to explore the depths of our oceans." 
Expeditions
Dave participated in the following Ocean Exploration Trust expeditions: