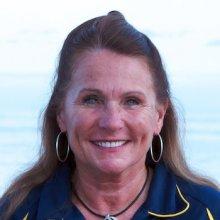 Cindy Duguay
Educator-at-Sea
Gifted and Talented Program Teacher
RSU#52
Cindy Duguay currently serves as RSU #52 Gifted and Talented Program teacher, working with students in grades four through high school. Cindy has utilized many years of JASON Learning Curriculum with both  students and staff, while also serving as a JASON teacher trainer for Maine Math Science Alliance. Cindy was a Teacher Argonaut for JASON's Tectonic Fury Curriculum and supported her classroom student as a Student Argonaut in JASON's Terminal Velocity Curriculum. She also took part in NASA's Remote Sensing Earth Science Teachers' Education Program through Goddard Space Center. Through this opportunity, Cindy designed a science mission utilizing a remotely operated airplane with students. Recently,while at Goddard, The "Lady Maryland" provided the training platform for learning how to operate a mini- ROV, which she plans to dive with students.
Cindy also has served as an Odyssey of the Mind and Destination Imagination coach participating five years in World Finals Competition.
Cindy Duguay graduated from the University of Maine with a BS in Elementary Education and received her GT certification from the University of Southern Maine.
Expeditions
Cindy participated in the following Ocean Exploration Trust expeditions: