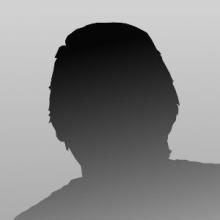 Carolyn Skinder
Science/Data Team
NOAA Monterey Bay National Marine Sanctuary staff
Monterey Bay Natl Marine Sanctuary
Tell us about your work/research. What kinds of things do you do?
As southern region program coordinator for NOAA's MBNMS, I am involved in education and resource protection of the southern region of MBNMS. I run an interpretive center, in partnership with CA State Parks, to educate approximately 15,000 visitors and over 1,000 students annually about the historical, cultural and natural history of MBNMS and CA State Parks. I also partner with other agencies and NGOs to protect the ocean through education, stewardship and citizen science programs in an area that contains the largest mainland elephant seal rookery, and dozens of species of marine mammals, seabirds and other marine life. Since San Simeon and the central coast is a major eco-tourism destination, we are in the perfect place to educate our world visitors about the importance of maintaining a healthy ocean.
What sparked your initial interest in your career?
From the time I was four years old, nature always fascinated me, as did water. I spent my childhood summers in the lakes of NH and on the beaches of Cape Cod. I played with horseshoe crabs and took night swims in the bioluminescent waters off Pocasset. I took my first marine biology class in high school, and discovered there was actually a marine biology major at Oregon Institute of Marine Biology in Charleston!
Who influenced you or encouraged you the most?
Jane Goodall was a huge role model for strong women in science. The adventures of Jacque Cousteau helped me to see that diving the world ocean was possible and the best way to see most of our planet. From a very young age, my science teachers encouraged me to immerse myself into a variety of topics, from botany to primates. My most influential professors were as, Dr. Melinda Novak (my very own Jane Goodall) and graduate school advisor and mentor, Dr. Les Watling.
What element of your work/study do you think is the most fascinating?
After a life of researching orca, seabirds, invertebrates, and plankton, combined with teaching, I find the most enjoyment in sharing "firsts" with children and adults; seeing a whale for the first time, connecting with the beach, or snorkeling with bat rays off Catalina Island. Seeing what comes up on the beach can also be very exciting, such as jellies or krill brought in by onshore winds, or sick, oiled or injured birds and marine mammals or the ever-changing cornucopia of plankton in a drop of seawater.
What other jobs led you to your current career?
I have a varied background in the fields of zoology, psychology, teaching and marine biology and policy. One job led to another, from work in primate labs to jobs as a veterinary technician and wildlife rehab specialist. I lived on an island for 8 years while teaching children how to snorkel and identify fish, and taught classes in marine mammals and plankton. When I realized teaching was not enough, I went back to school to learn how to work with fishermen and academia to create marine protected areas.
What are your degrees and certifications?
Bachelor of Science in Psychology and Zoology - UMass, Amherst 1983: Masters in Education (secondary science) - U of Oregon and UMass, Amherst 1987; Masters in Marine Biology and Policy - UMaine, Orono 2001; CPR, First Aid, SCUBA certified, National Association for Interpreters, on Board of Save the Whales, Respect Wildlife Committee, Elephant Seal Advisory Group, One Cool Earth
What are your hobbies?
Horseback riding, kayaking, skiing, hiking, singing, sketching, dog training and developing curriculum and mentoring.
What advice would you give someone who wants to have a career like yours?
Do well in school, learn the tools of your trade, listen to where your passion takes you, make positive connections with people who do what you want to, get along with others, seek and take advantage of opportunities, and interview other students from undergraduate and graduate programs before entering.